Millennium Enclave KRS Road

Rishabh Millennium Bharathi Enclave Overview
This is a villa project by Rishabh Ventures located in the west of Mysore. Rishabh Millennium Bharathi Enclave project has villas facing east as well as west and have measurements 30ft x 40ft and 40ft x 60ft. The built up area ranges from 1300 sqft to 2300 sqft. Price starts from 36.5 lakhs onwards.
Location
KRS Road is an important road on the tourism map of Mysore. This is the road that takes you from Mysore city to the popular attractions like Brindavan Gardens, Ranganthittu Bird Sanctuary or even to the off beaten destinations like Balmuri and Yedamuri Falls. Of course you can take the KRS road from Mysore city to reach Srirangapatna too.
KRS Road starts on JLB Road from near Mysore Railway Station. Its about 18km from Mysore city to KRS (Brindavan Gardens). From near the railway station KRS Road takes you to the Railway Museum, CFTRI, All India Radio, Cheluvamba Park, Vontikoppal, Metagalli and then crosses the Ring Road near the GRS Fantasy Park. If you turn right in to the ring road, you will finally hit the highway to Bangalore. Distance from mysore palace, city bus stand, railway station is 8.5 kms from here. Transportation facility bus facility available every 15 min.
KRS Road crosses the railway line near the Golden Landmark Resort. Further it passes through the industrial suburbs of Mysore and the scenery suddenly turns rural.
Many kilometres later the road hits a Y fork. Turn left for places like KRS, Brindavan Gardens, Balmuri and Yedamuri or even Yelwal which is on the Hunsur Road. Or take the right fork of the Y to Ranganthittu Bird Sanctuary, Srirangapatna, Bangalore etc.
Whether you turn left on right, the road now runs almost parallel to the River Cauvery, though you may not see the river soon. But the journey is through the lush paddy fields which is the delta irrigated by Cauvery.
The other ways to access KRS road apart from Mysore City are from Srirangapatna and also from Yelwal on the Hunsur Road.
Though not specific to KRS Road, beware of those smoke blenching mofussil buses and the screeching maxi-cabs. It seems it is on the KRS road that everyone tries to catch up on that lost time.
You can also take a city bus from Mysore City Bus Stand to KRS. Oh yes, they do operate the AC city buses (Volvo) too to KRS.
Amenities
Rishabh Millennium Bharathi Enclave project is going to possess a lush green garden with a park. It is a vastu compliant project and also has visitors parking area. It is planned to have very well managed water disposable system and rain water harvesting system as well. This project will security system with maintenance staff. It also going to offer reserved parking area and water storage system for its esteemed residents.
Villa ID
Millennium Enclave KRS Road
Villa Name
Rishabh Millennium Bharathi Enclave
Total Area
NA
Villa Type
Residential Villas
Rate Per Sq Ft
NA
Possesion Date
NA
Villas Location
KRS Road
Villa Unit Type
3 BHK
Total No. Villas
NA
Budget
36.5 Lakhs
Approvals
NA
Bank Approvals
NA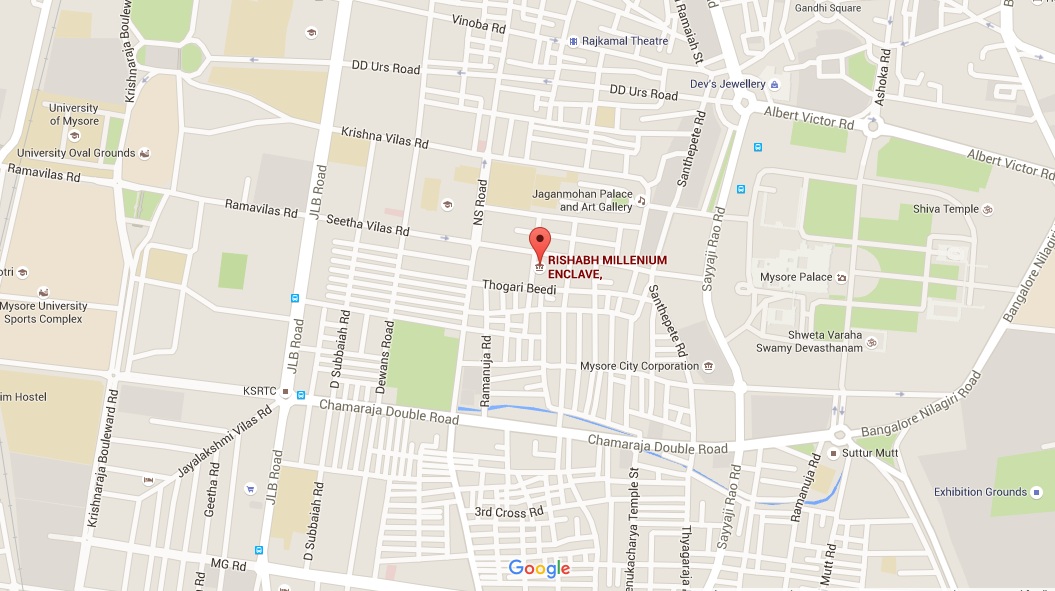 Location Map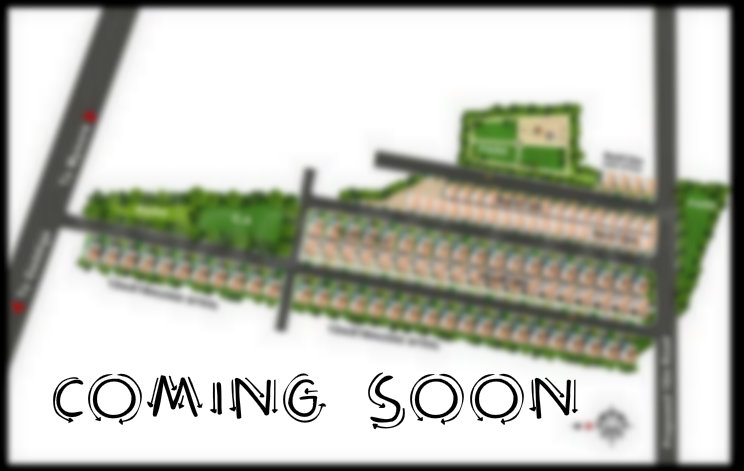 Master Plan
Mysore Junction – 8.5 Km
Mysore Airport – 10.6 Km
Mysore Palace – 8.5 Km
Mysore City Bus Stand – 8.5 Km
University of Mysore – 1.4 Km
Amenities
Lush Green Garden
Vastu Compliant
Rain Water Harvesting
Maintenance Staff
Floorplan
Gallery
Specifications
Table molded Bricks used
9" & 4.5" for Super structure and compound wall
Wood Used- Sal
Door & window Frames with 5"x3" sections
Wood Used- Teak
Only main Door and Puja Door frame 6"x3" sections
Flush Doors
Veneer pressed doors. Mortise Lock Fitted except Bath Room doors.
Main Door
Teak Wood. Branded Manual Lock Fitted
Electrical Works
Branded wire, Switches and fixtures.